It's already been a month since the start of the project. Crazy to think about, though at the same time all of us at IntegrART 6 did some productive work at our hosting organizations. Apart from that, we've also experienced a beautiful celebration of All Saints' Day here in Krakow.
So what is Saints' Day, also known as All Hallows' Day? According to sources, it originated in 609, when Pope Boniface IV dedicated the Pantheon in Rome to the Blessed Virgin Mary. In the eighth century, Pope Gregory III changed the date to November 1 when he dedicated a chapel at the Vatican in honor of all the saints, and Pope Gregory IV later extended this celebration of all saints to the universal church.
What traditions and practices are associated with All Saints' Day?
One great tradition and practice associated with the Solemnity of All Saints is going to Mass. Other traditions on this day include reading and learning about the saints, praying to the saints. Most importantly, All Saints' Day sees people all over the country gather to visit the graves of their loved ones. They travel around the country to see their loved ones and also pay tribute to the ones who passed away. Usually cemeteries look very beautiful on these days. Especially in the evening with all the candles and decorations.
We couldn't resist an opportunity to experience this celebration. So on November our IntegrART team visited Rakowicki Cemetery, which is one of the most famous ones in Krakow. This historic necropolis was founded in 1803 and has been expanded several times.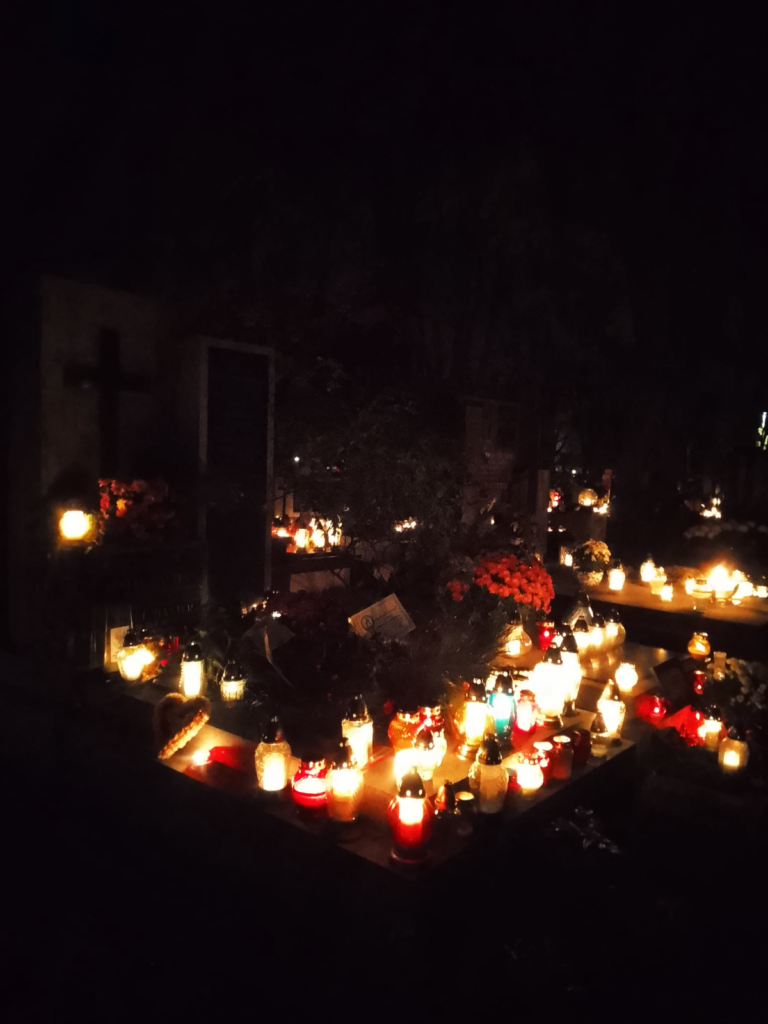 We were amazed by the beauty of this place. It was extremely dark and only the candles helped us to follow the way. We were lucky because there weren't that many people and we could take a look at everything. We also visited famous people aisle there. In Rakowicki Cemetery, you can find graves of singer Marek Grechuta, poet and writer Andrzej Bursa, actress Helena Modjeska and poet Wisława Szymborska.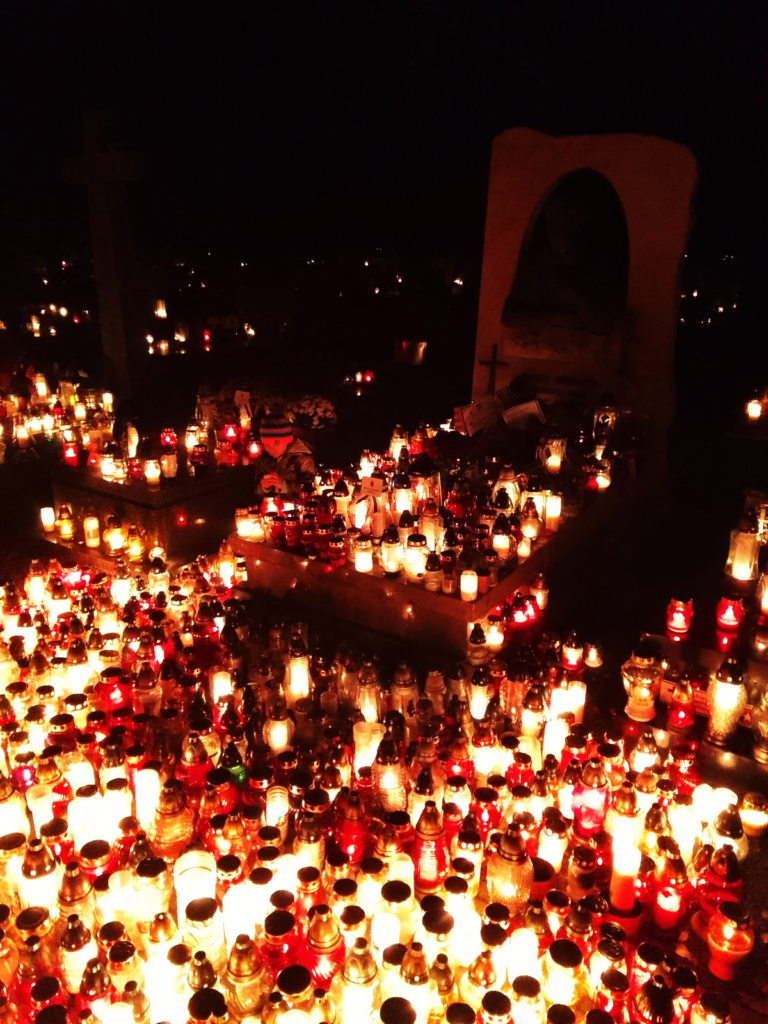 And now, after learning something about All Saints' Day in Poland, you're probably wondering if we have any similar celebrations or traditions in our homeland. So, to complete this article, we'd like to share some. Enjoy!
Zoe
In Austria All Saints' Day is also celebrated, it is a national holiday and shops are closed on 1st of November. On 2nd of November the deceased are remembered. So on either of these two days, people go to the cemetery. It is, however, not as big of a holiday as it is in Poland and lots of people also go on a holiday somewhere in Austria or abroad because in Austria there is a week long fall break in schools.
Tereza
In Slovakia, like in Poland, we celebrate All Saints' Day on November the 1st and All Souls Day on November the 2nd. Both days originate from religion and are celebrated in many countries. November the 1st is a national holiday and initially, it is a celebration of all Saints and hope for resurrection. November the 2nd is not an official national holiday. It is a day when people remember and pray for their deceased loved ones. In the past, on this day people visited churches, and cemeteries, lighted candles, and in some regions, there was an old tradition of preparing an extra dinner for their deceased relatives. Nowadays both days are mostly blended into one. Since only November the 1st is a national holiday and people have a free day out of work and school, they do it mostly on this one day. They visit the cemetery, light a candle, and leave flowers for their loved ones.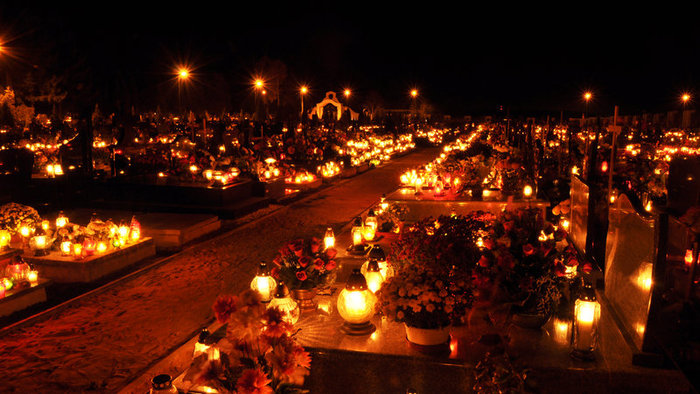 Roger
In November in Reunion we celebrate the Divapali, one of the most important Tamil festivals. Dipavali is an opportunity to celebrate Latchimi, goddess of Light and Prosperity. Believers, in traditional dress, move with candles in a night procession and light small terracotta lamps in their homes. During the day, neighbors and friends visit each other and exchange pastries.
Avgoustis
In Greece we have a similar celebration to all saints day, that takes place in two different Saturdays of the year. It is a moveable celebration which means that the dates change every year depending on the dates of Easter. 
The exact translation of the name of this day is Soul Saturday but we could also translate it as all souls day. This day we honor, celebrate and remember our lost loved ones at the cemetery. It is a memorial day that the souls of our loved ones can be forgiven.  We light candles and we bring flowers to the graves but also we have some other traditions. 
We make "Koliva" which is a memorial -ritual dish of sweetened boiled wheat  with raisins pomegranate and walnuts with powdered and normal sugar as a toping and we decorate them with crosses. We distribute "Koliva" to everyone in the church and the cemetery. 
Also we give a list of our deceased relatives to the priest and he reads it out loud in the ritual as a way of remembrance of the deceased.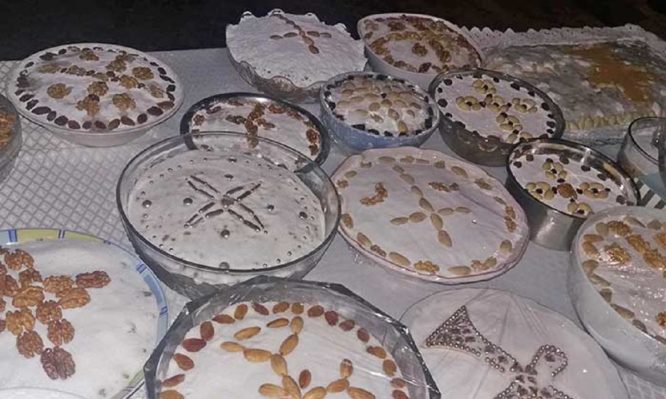 Anastasiia
We don't celebrate All Saints' Day in Ukraine, at least not as big as in Poland. But we have something a little similar called Provody. It takes place a week after Easter. Usually this day we also travel to our families and visit graves of our relatives.
According to an ancient folk belief, on this day the deceased are happy when they are remembered with kind words and are visited in the cemetery. Souls rejoice that they are not forgotten by their closest people. At home we often go to the cemetery to visit my late grandpa. Usually we clean there before and on Provody my grandma prepares a big meal for all of us. You can also bring candies, Easter pastries, decorated eggs, cookies and put some near the grave, like you're sharing food with the loved one who passed away. On that day we can also meet people we didn't see for a long time and catch up. Usually it's a very relaxing family day.
Marta
In Italy, as in Poland, during the All Saints' day, people usually go to cemeteries to visit relatives who passed away. In fact, on this day, festive masses are celebrated in these places. After the visit and the mass we usually have a lunch with the family.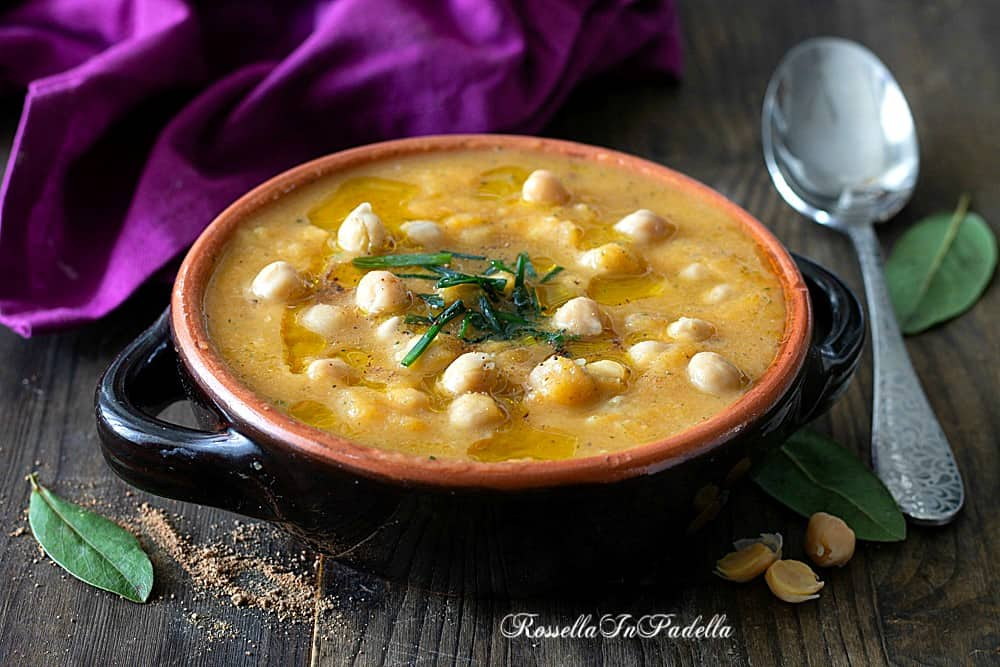 On this occasion, traditional recipes are prepared:
– Chickpea and pumpkin soup;
– Carne salada, that is a a recipe from the north of Italy made with fine meat, served with cabbage and walnuts;
– Pan dei morti: the basic recipe includes egg whites, crumbled biscuits, cocoa, dried fruit and/or candied fruit and spices;
– Another traditional dessert in the district of Italy where I live, is Torta Paesana. It's a cake of peasant origin, with infinite variations, but made mainly with stale bread soaked in milk. Marta usually eats this cake with apples, amaretti biscuits, pine nuts and dried fruit.
There are other autumn recipes cooked during this celebration, in particular meals with chestnuts, pumpkin, dried broad beans, spices and legumes.
Check out the TikTok that we made during our visit to the Rakowicki Cemetery.
Sources
3P – Poland, People, Passion (YouTube)