Last week Anastasiia had an event dedicated to the ending of an exhibition created by her in culture club Przegorzały. The exhibition is about local riparian forest which is preserved between Salwator and Przegorzały.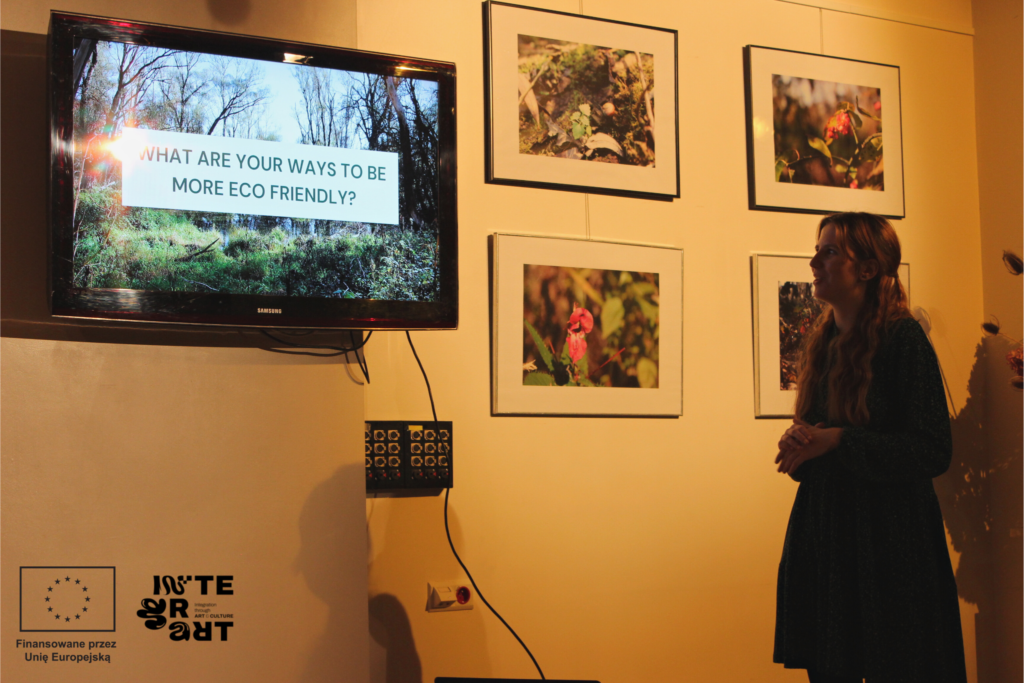 BACKSTORY
The forest in Przegorzały provides shelter to many living beings. Among them there are species protected by national and European law, like middle spotted woodpecker, gray woodpecker, night heron. Overall, ecologists calculate that there are around 60 species of birds in total and the more precise studying of the forest could make the it an excellent area for ecological education. Despite the fact that these forests are under legal protection under the few installations, efforts were being made to destroy it and build a road over.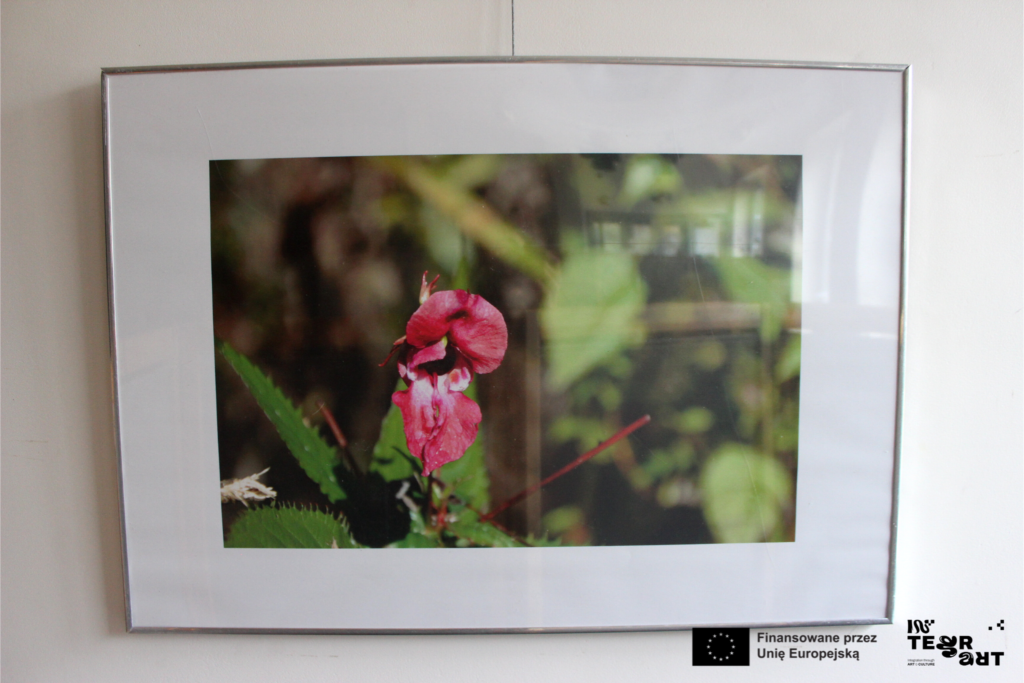 Luckily, only a couple weeks before the event, it was confirmed that the residents are definitely in favor of the planned route going through a tunnel under the Vistula River, and not building a bridge over it. This solution was considered by the municipal company responsible for the investment in further works. Local activists pointed out that in this way the riparian forest in Przegorzały will be saved.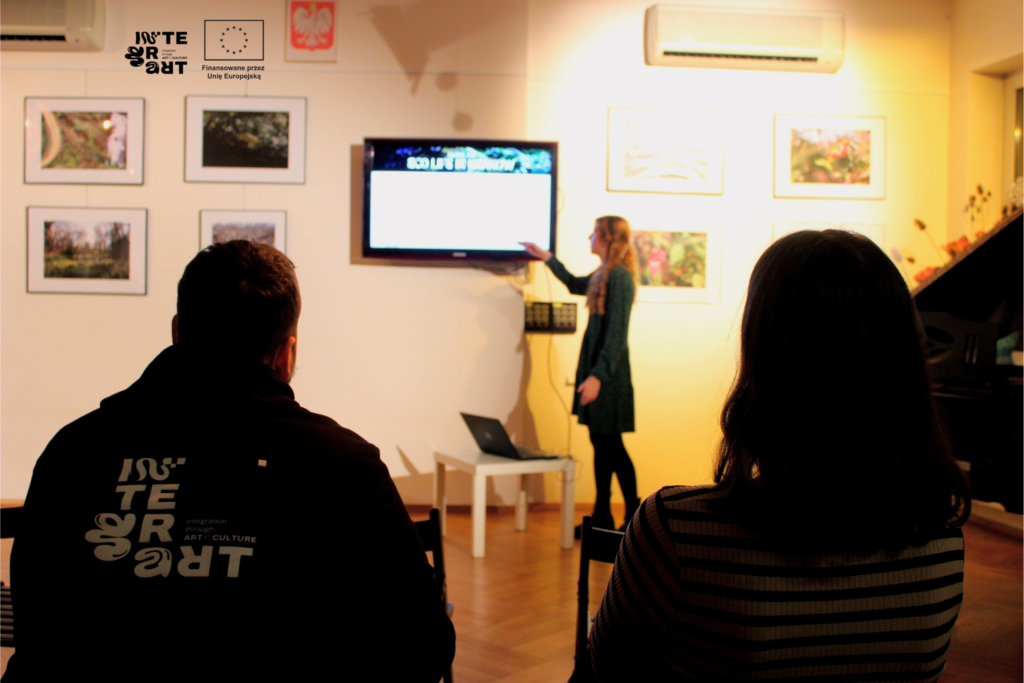 EVENT
During the event presentation about ecology in Krakow was shown. The focus was on how to be eco-friendly in everyday life, how important it is to be aware and active with issues in your town, and more. We also had a discussion about how to be more helpful for our planet and discovered new ideas about this topic. Here are some of the slides with examples and useful platforms that help to be more aware in everyday life!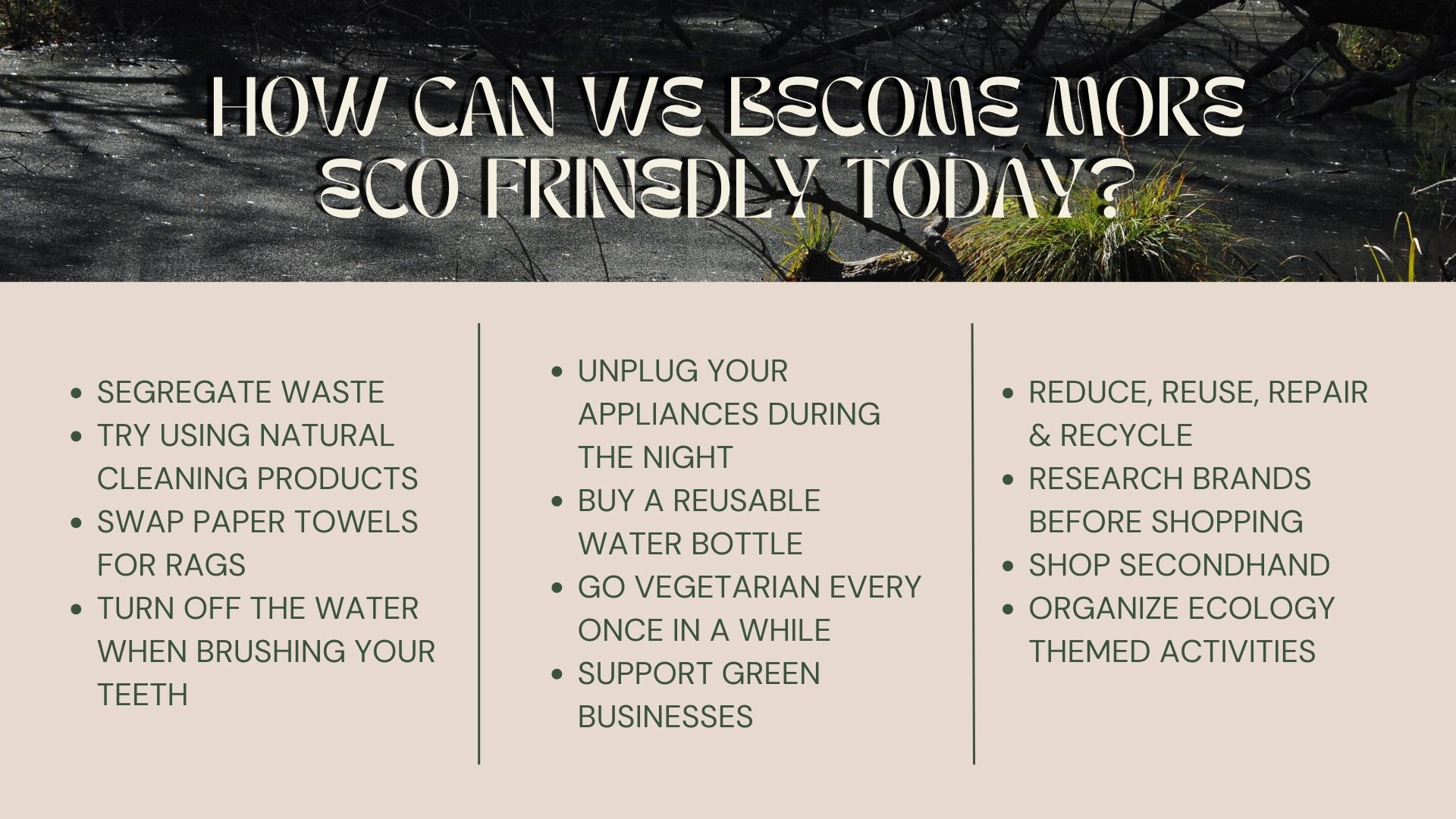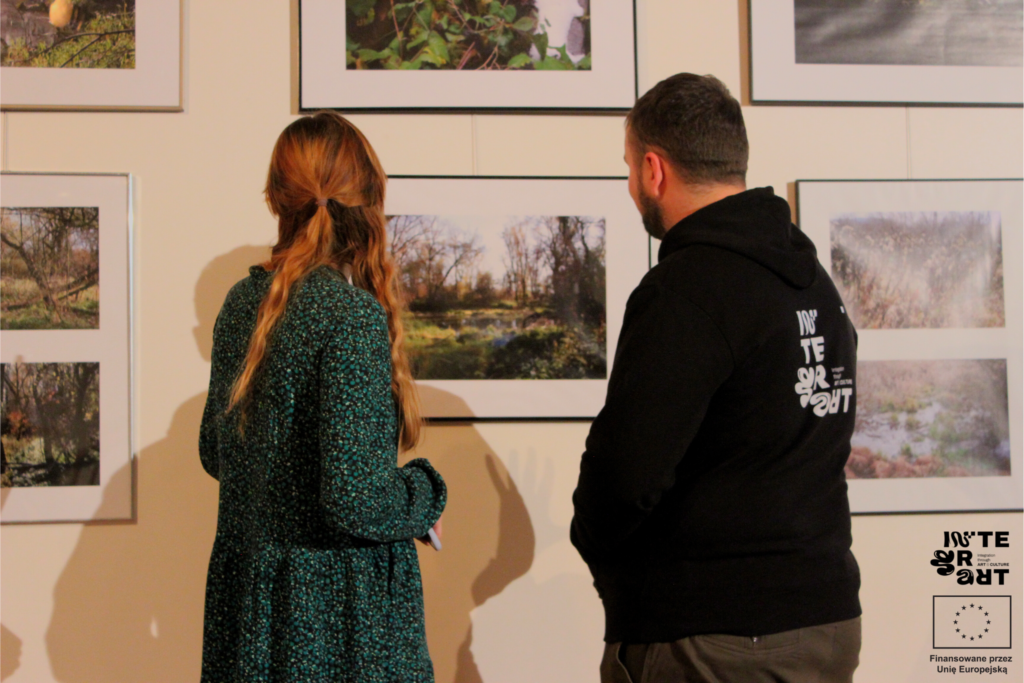 After that guests could explore all the pictures of riparian forest that Anastasiia took, and also participate in some prepared activities. One of them was an online quiz about ecology and climate change. The questions included topics like air pollution, recycling, energy consumption, our connection with nature and more.
After that, we had a workshop where we built bird feeder to put on a big tree outside culture club Przegorzały. For most of us it was the first time creating something like this, so it was a very unique experience! We were proud to do something important and at the same time had a nice team building activity, helping and supporting each other.